On this occasion, he expressed the wish to give new impetus to the collaboration between Slovenia and the OIV.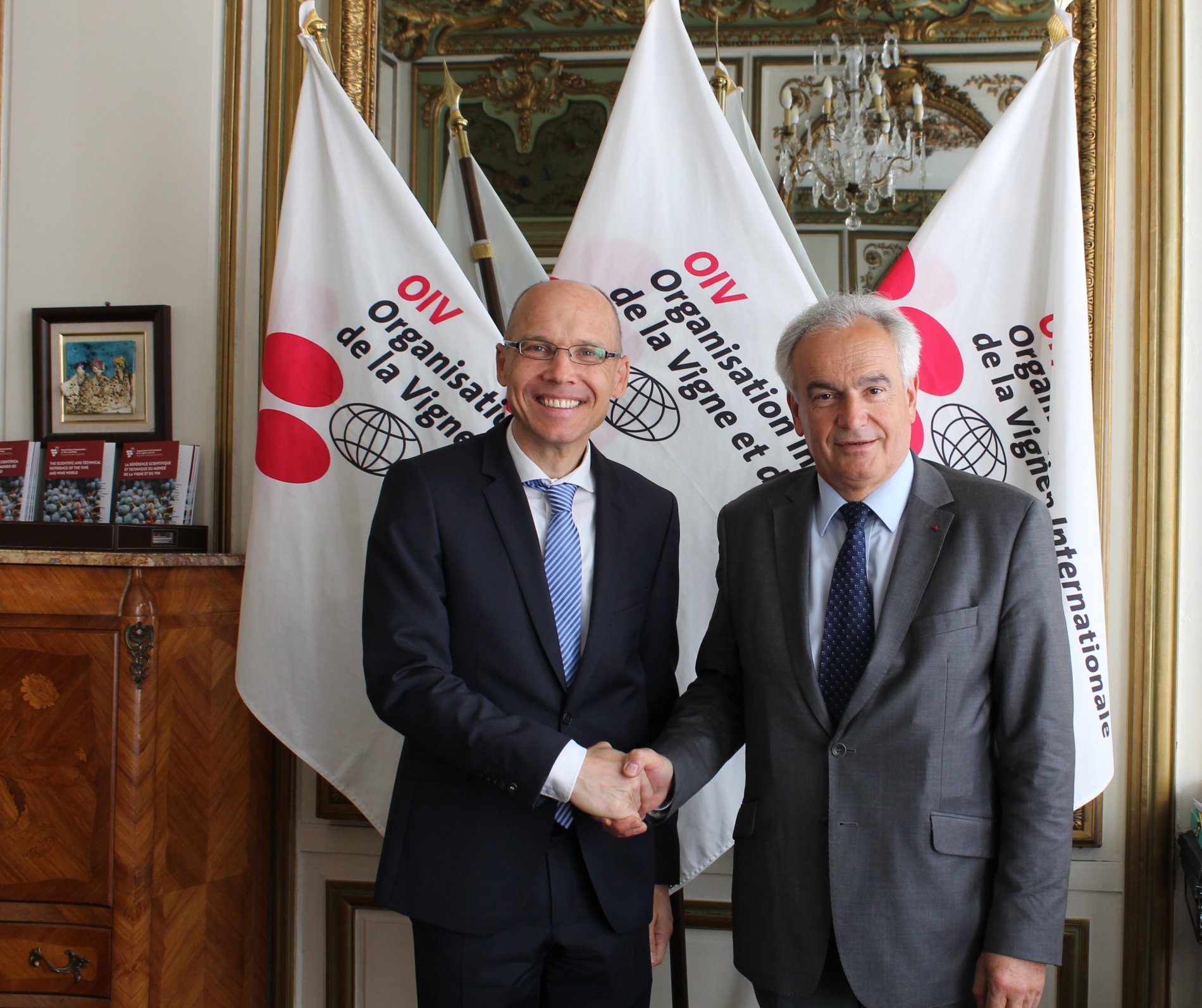 The Director General praised this desire, which falls within the framework of an already close collaboration; this is particularly reflected in the OIV's patronage of the Vino Ljubljana international wine competition, which will take place on 30 June to 2 July this year.
Jean-Marie Aurand called for an increased presence of Slovenian experts in the work of the OIV. He also mentioned the possibility of Slovenia organising a presentation of its wines at the Organisation's headquarters.
Slovenian viticulture has a long history. Its cultivation of vines dates back to Celtic times, 2500 years ago: Maribor's Stara Trta , planted in the 16th century, is considered the oldest vine in the world.
For several years now, the Slovenian vitivinicultural sector has seen a thorough revival with the relaunch of a policy of quality wines, drawing notably on a great variety of terroirs and the development of native vine varieties.
Slovenian production has established itself at an average of 600 000 hL of wines per year, 75% of each are white wines. More than 70% of wines benefit from a designation of origin.